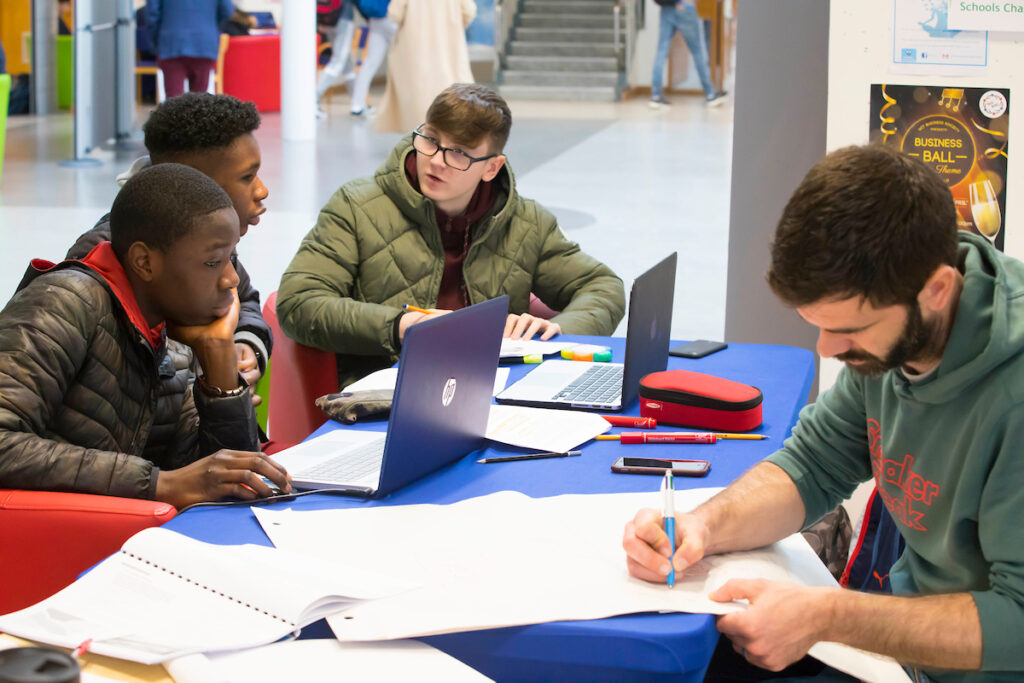 Sustainable Engineering Challenge
The first part of this challenge is to be based in each school.
Students (working in teams of 4) from transition year (or 5th year) will have 2 days to come up with their solution and pitch their idea either through a poster presentation or a powerpoint presentation to their school project coordinator via Zoom or MS Teams.
This will take place on Tuesday 2nd and Wednesday 3rd
The winning team from each school, selected by the school coordinator, will then be invited to present in the grand final, to a Judging Panel on Thursday March 4th – World Engineering Day for Sustainable Development.
There will be prizes for overall winners, 2nd and 3rd placed teams.
All the participants in the grand final will also be presented with certificates of achievement.
At the beginning of the challenge on Tuesday morning, a professional engineer will give an introductory briefing about the challenge and answer any questions you might have.
On Tuesday afternoon we will open a zoom chat room to answer any queries teams might have.
Challenge Details

Ireland is transitioning towards a green economy, one that will be powered by clean renewable technologies.  The days of burning fossil fuels to heat our buildings is coming to an end. From 2022, oil boilers and 2025, gas boilers, will no longer be allow to be installed in new homes.  Instead we will use heat pumps and biomass boilers to keep our houses warm.  We will also generate more of our daily energy requirements from technologies such as PV and install energy storage systems in or homes to store energy for use at a later time.
Our homes will be fitted with smart intelligent features that will sense, adapt and respond to the occupants needs, smart electrical meters will be installed to allow us to optimise the use of our energy more efficiently.   These technologies and features will also be installed in all other types of buildings, our schools, shops, offices, hotels, etc.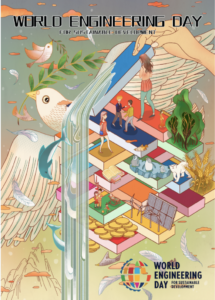 Our transport systems are also going to see a radical change.  Already we are seeing more and more electrical vehicles on our roads.  The first Hydrogen Bus in Ireland started operating last autumn in Dublin. Autonomous, driverless vehicles are being trailed in different parts of the world.   Technologies relating to our future energy needs are evolving rapidly.  Underpinning all this is the need to dramatically reduce our CO2 and other greenhouse gas emissions to offset the effects of climate change.  Making our world sustainable will be the key to preserving all the natural beauty in our world, our animal species and plant life and habitats for generations to come.
As our future new young engineers and scientists you will have the opportunities and skills to create a new, better environment and world for future generations. Creating sustainable energy communities (SEC's) for us all to live in will be one of the key goals. In this challenge you are will be asked to propose a set of solutions to make your local community more sustainable.  Your community might be your local village, your town, your school or possible a community in the developing world.  You will need to research which options or solutions might be most suitable to transform your chosen community into an SEC. You should try to quantify how much energy your community is currently using (electricity, heat, water, transport, waste, etc) and set targets to reduce this over time.
You will need to look beyond technologies currently being used and possibly propose implementing new green solutions or technologies to meet our growing energy demands.  You need to think how you can inspire and encourage all the members of the community to become involved in the project.  Communicating information about these projects to the wider community is key to the success of any SEC venture.  The use of infographic and simple messaging techniques are very important in communicating this message.
Visit worldengineeringday.net for resources and inspriration.