Sustainable

 Engineering Team Challenge: 
Can your students save the world?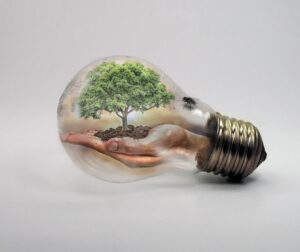 What's involved?
·Teamwork and imagination. Students in teams of 4 will explore how they can make a community into a sustainable energy community (SEC). This community can be your school, village, sports club – or any other scenario.
·We can partner you with an engineering mentor who can help introduce the challenge to your students in school, and assist with the judging via zoom.
How does it work?
The first round happens in school at your own pace on or before 4th March (World Day for Sustainable Engineering). A winning team will be selected to come to the regional final in person at WIT on Thursday 10 March, where they will compete against other schools for the trophy and prizes worth in total €300! If students cannot attend the in-person final in WIT, please let us know for alternative online arrangements.
Registered schools will be sent a full competition guide.
·We recommend 4 hours in total for the school round. They can be given longer if desired. It can be completed in one go or spread over several days.
·It starts with an introduction with some pointers on how to approach the project.
·Teams discuss, research and agree on solutions for their chosen communities.
·They pitch their ideas through a PowerPoint (or other) presentation to the judges (Judges can be teachers or fellow classmates/engineering mentors).
·The first round should take place on or before 4thMarch – World Day for Sustainable Engineering.
·Certificates for all participants and your school winners will be issued.
·Your winning team will compete at WIT for the in-person regional final during Engineering Week on Thursday 10 March. On that day, teams will be given a new challenge to tackle. Lunch will be included.(Alternative online arrangements can be made for teams who cannot attend WIT in person)