This event will be introduced and moderated by Dr Niamh Shaw. Niamh is an engineer, scientist actor, comedian and writer. She has drawn on her technical and artistic experiences to become Ireland's leading space communicator.
Niamh will be joined by:
Kevin Nolan is a lecturer in Physics at Technological University Dublin at Tallaght Campus. Kevin is an expert on Mars and author of the popular science book "Mars, a Cosmic Stepping Stone" (Springer)
Dr Mary Bourke TCD is an Earth and Planetary Geomorphologist with expertise in extreme environments on Earth and Mars. She has worked in Oxford and the Planetary Science Institute, Arizona before moving to Trinity and has worked on many NASA funded projects on Mars.
John O Donoghue a Wexford native, set up Enbio as a biomedical company in 2006. He developed a process for coating metals that has found applications in the space industry, which led to the establishment of Enbio Space Technologies Centre. The company has developed the heat resistant coating for the European Space Agency's Solar Orbiter Mission.
Mars has held a great fascination since ancient times. On 18 February 2021, NASA successfully landed Perseverance Rover on the Red Planet. Perseverance is an apt name as 60% of missions to our nearest neighbour have ended in failure. (The first probe crashed onto the surface of Mars fifty years ago). The terrain on Mars shows signs of there having been surface water in the past and this has led to the hypothesis that life may have also evolved on our neighbour. Such evidence would be of profound scientific importance and the Perseverance mission hopes to probe these questions. We are entering a period of intense effort by many countries to explore Mars with a human mission proposed for the 2030s.
This presentation will celebrate the wonderful engineering achievement in getting the car-sized lander Perseverance onto Mars, discuss the scientific mission and the challenges of getting humans to Mars.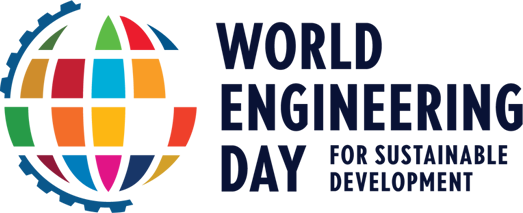 DOLL-E 1.0: Charlotte's world is fully charged! With her dog at her side, she's always tinkering, coding, clicking, and downloading. She's got a knack for anything technological–especially gadgets that her parents don't know how to fix! Then, she receives a new toy that is quite a puzzle: a doll! What's she supposed to do with that? With a little ingenuity and an open mind, everyone can be friends in this endearing, modern tribute to the creative spirit of play. 
T-BONE THE DRONE: Lucas has a new best friend when he bring T-Bone the Drone home from the store. They enjoy playing, flying, and even recharging together–but Lucas has been spending so much time with his new toy that he's on the sidelines when he tries to join the neighborhood wiffle ball game. When the ball sails over the fence where a scary dog lives, it's the perfect opportunity for Lucas and T-Bone to do what friends do best: work together! It turns out that they'll need help from the whole team, though, to save the day… 
Visit https://www.shandamc.com/ for more.
THE MOST MAGNIFICENT THING: 
A charming picture book about a girl and her very best friend, who happens to be a dog. The girl has a wonderful idea. "She is going to make the most MAGNIFICENT thing!". All she has to do is make it, and she makes things all the time. Easy-peasy!" But making her magnificent thing is anything but easy.
For the early grades' exploration of character education, this book offers a perfect example of the rewards of perseverance and creativity.
CALMAST Video Workshops:
Watch and work along, or just watch
CALMAST Video Workshops:
Watch and work along, or just watch